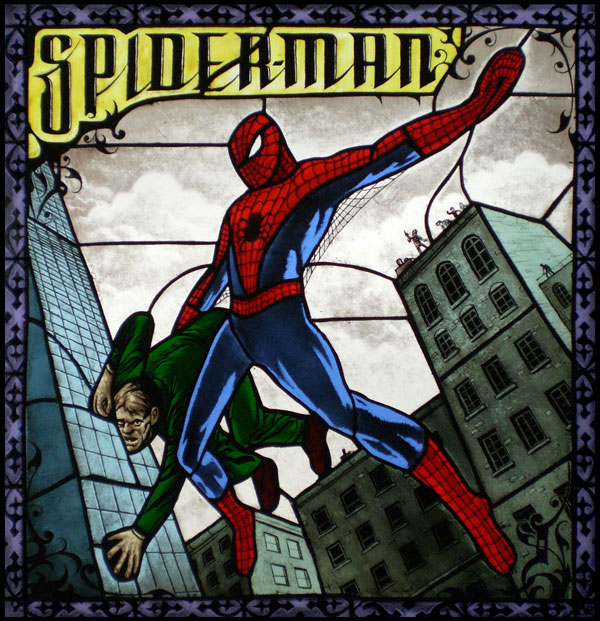 Gallery 1988 in Melrose CA, asked me to participate in a Stan Lee group tribute show.  I decided this would be a great opportunity to create a stained glass window instead of an oil painting.  Given the fact that Stan Lee has created so many wonderful characters, it was a tough choice to choose the subject of the piece.  After much deliberation and research, I decided Spider-Man was the quintessential Stan Lee creation and decided to focus on the iconic "birth" of the character… I.E. his fist appearance on the cover of Amazing Fantasy #15 in 1962.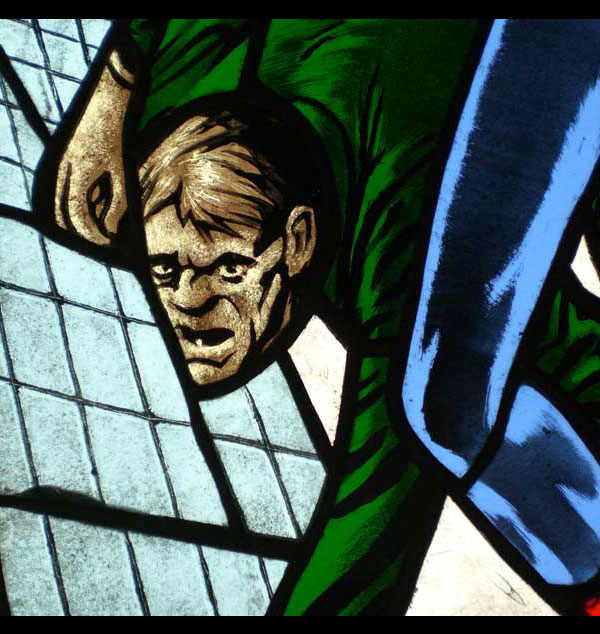 Stan Lee attended the opening for a private viewing.  It was quite an honor to meet him and hear his feedback on the window.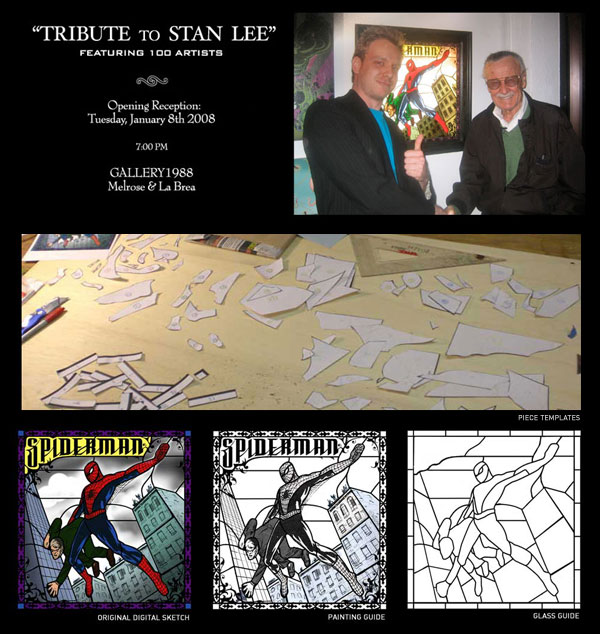 Much preliminary planning work is done before any physical labor begins.
For more info on the process check out the Beastie Boys window.